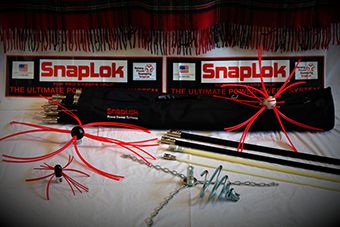 At Wallace Sweeps as well as using conventional equipment we also use state of the art Rotary Power Sweeping "SnapLok" equipment.

How often should your chimney be swept?
As recommended by Industry Standards & NCSSA :
Smokeless coal - Once a year
Bitumous Coal -Twice a year
Seasoned Wood - Twice a year when in use
Oil - Once a year
Gas - Once a year
Whether brick open chimneys or Fully lined, it is important to adhere to these recommendations as they insure that your chimney and your home stay safe. A swept, looked after chimney prevents unwanted fires and allows deadly combustion gases to be safely exited through the chimney.

Having your Chimneys / Liners swept may seem like an unnecessary expense but we are also checking for any leaking that causes dangerous gases to re-enter the home or business.
If you are a landlord it is a legal requirement for you to have the chimneys / Liners in your rental property swept and certified at least once a year.